If you missed GET EM HIGH @ 111 Minna on Saturday then I feel bad for you. All I gotta say is that it was Banana's, Bonkers and Beautiful. Dj Neil Armstrong killed it. I mean he Murdered the packed venue. Here are some pics from the party:

YES!! WE ARE THE DYNAMIC DUO OF GET LIVE.....

THE LOVELY DOOR LADIES..THANK YOU AGAIN!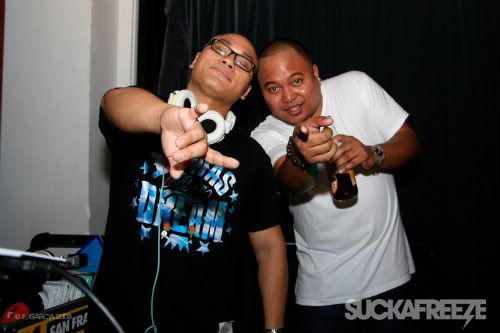 THE EXTENDED FAMILY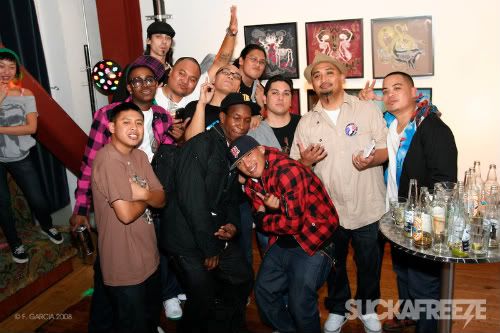 CHECK OUT THESE LINKS FOR MORE PICS FROM THIS...HOLD UP...LEGENDARY NIGHT!!!

VAINDEER

SUCKAFREEZE

MARK YOUR CALENDERS FOR THE NEXT GETLIVE PARTY WHICH WILL BE DECEMBER 5, 2008 @ MILK BAR SF ON HAIGHT STREET.