These albums have been getting a lot of spins these past couple of weeks.  Some of these albums may not be of your taste and if so, I ain't trippin good music is good music.  And don't trip about my street credibility...I'M GULLY!  Peep game!
THE BOYS : MESSAGE FROM THE BOYS 
Sometimes you gotta listen to music from your childhood years.  This Album came out 1988 so I was in 4th grade.  Don't you just wish at times you can just be a kid again and not have to worry about bills, work, economy and all that other bullsh*&t.  I remember this was the album to have when I was in grammar school.  If you don't know who THE BOYS are, you are either way to young or you don't know music.  So hopefully you were born after this album came out.  I'm not sure what these dudes are up to now but rumor has it they are rappers now.  Who knows. 
Here is the video for my favorite joint from this album.
***
VIVA LA HOVA: MICK BOOGIE & TERRY URBAN: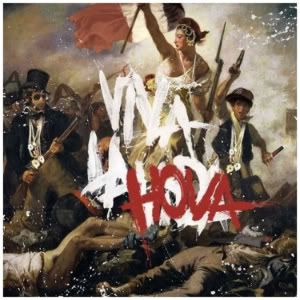 This is a Jay-Z and Cold Play Mash-up Mixtape.  This is one of the Best Mash-up mixtapes I have heard to date.  All you Cold Play Stan's are gonna hate me for this but I really think Cold Play is boring.  Their music is just so slow to me.  Don't get me wrong but Chris Martin has a unique voice but DAMN! I can really fall asleep to it.  But when you add Jigga man's vocals over Cold Play beats that has each producers flavor to each song, you got an instead BANGER!  If I were you I would download it.  If not, your a lost one...
***
ANT ONE PLAYS THE JAZZ: ANT ONE (RISKY BIZNESS CREW)
(could not find the album cover on the net)
The homie and fellow ARHS alum Ant1 of Risky Bizness dropped a nice gem for everyone to DL off his Facebook page.  If you are a Jazz fan (no Utah) this is a must have mixtape to have.  Nothing but classics on this one.  I suggest you roll up a funny cigarette and just get lost in the music. 
***
Ever since I went to her show last month i've been bumping her album for about 2 weeks now.  I never thought I would feel Electro music but damn! the beats are on point.  Props go out to Weezy for sending me her album via email.  I got that poster for you still from her show.  
***
DJ DRAMA GANGSTA GRILLZ PRESENTS THERE IS NO COMPITION: FABOLOUS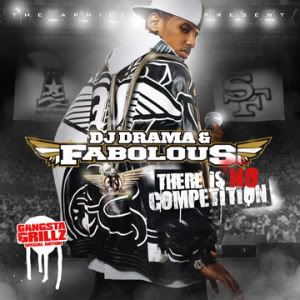 This is the best street mixtape I have heard in a while.  For some odd reason FAB is a beast on mixtapes but when it comes to his own material he's not up to par.  Dude always bodies (kills) other peoples tracks and his punch lines are 2nd to none.  Out of all the DJ Drama mixtapes this one is the best.  
GET EM FAB!! CHOICE CUTS:
BE ON THE LOOKOUT FOR HEAVY ROTATION: THE KICKS EDITION