This chick seriously needs some help.  This is for all you Danity Kane Fans.  On the really reals isn't this hoe...oops i mean chick.  suppose to be a role model for her younger fans.  well anyways.. LADIES AND GENTLEMEN I introduce you to Ms. Aubrey O'day.  
What a loser!!
WHAT THE HECK IS SHE ON?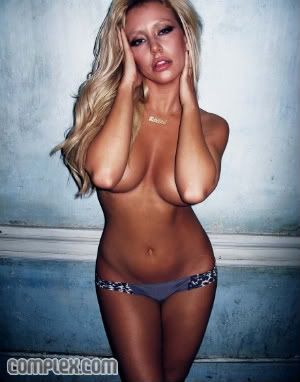 here is the link for more pics of this weirdo..
http://www.complex.com/GIRLS/Cover-Girls/Aubrey-ODay/Aubrey-ODay-Gallery