ITS SAN FRANCISCO NOT FRISCO....Real San Franciscan's will tell you the same.
A few months ago I did an entry about being a native San Franciscan who hasn't been to a few landmarks in SF.  So today after a job interview I decided to hit up a few spots to justify my standing as a San Francisco Giant aka the "self proclaimed KING OF THE SUNSET."   So today i hit up Lombard street, and Coit Tower.  I've driven down Lombard street before but I never got out the car and walked it.  Here are some pictures from Lombard street.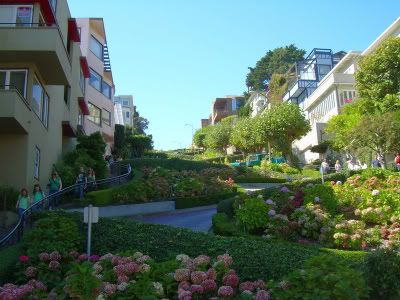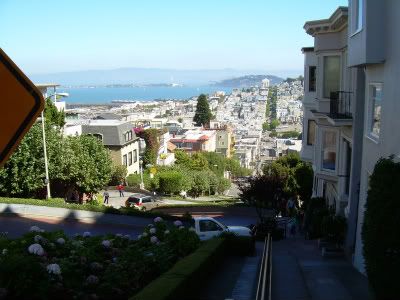 BTW- Lombard street isn't the most crooked street in S.F its somewhere else near Vermont street? I think.
After Lombard I went over to Coit Tower.  The views are crazy from this place.  Here are a few pictures from Coit Tower.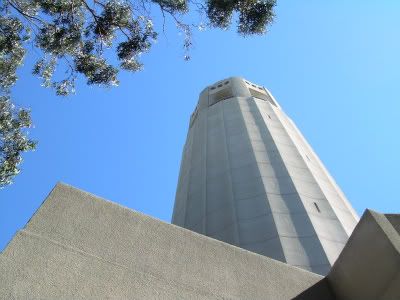 Tomorrow i will post the other landmarks that i visited today.  I'm kinda tired from all the running around I had to do today.
DAMN!! i want to get a camera like THE UGLYSTICK.. yo Reegsta we need to step our camera game up son....